Montreux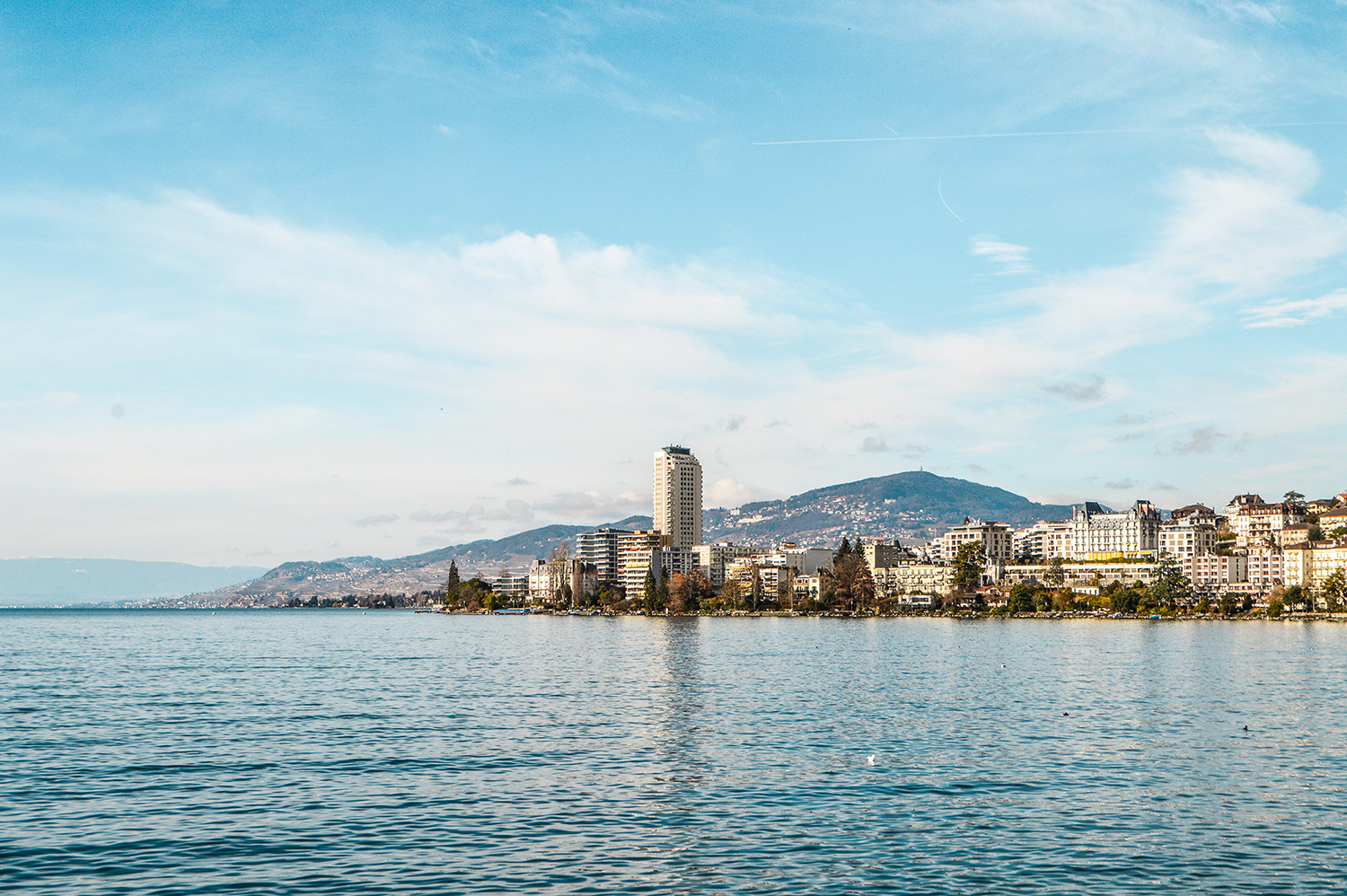 Nicknamed Pearl of the Swiss Riviera, Montreux is a must. Summer and winter the city is punctuated by events, the Jazz Festival, the Montreux Comedy, the Christmas market and much more. This renowned city has seen over the centuries pass many celebrities such as Aretha Franklin, Freddy Mercury, Charlie Chaplin, Ray Charles. Montreux is above all the Dolce Vita on the shores of Lake Geneva, a microclimate that gives a luxury orientated vegetation, so do not be surpis to cross palms while strolling along the shore. Do not miss:
Castle Chillon
One of the most beautiful fortresses in Switzerland, this medieval castle was built during the Middle Ages. Present in the writings of famous authors such as Rousseau, Hugo or Dumas breathtaking views await you at the top of the keep. We recommend that you go there by boat to enjoy all the beauty of this place.
UNESCO Lavaux

Since 2007, the 10,000 terraced vineyards of Lavaux are classified as World Heritage by UNESCO. This timeless place offers an idyllic atmosphere and sumptuous landscapes. In the middle of vineyards, admire the largest lake in Europe and the Alps that stand in front of you. Walks and hikes is the perfect place to stroll, for aficionados of red wine do not miss a tasting in one of the many cellars of Lavaux.
Queen's Studio

The Montreux Studio is the studio where 6 of the most popular albums of the famous Rock band QUEEN have been recorded. During your visit you will discover the intimate links between Freddie Mercury and the city of Montreux. "If you want peace of soul, come to Montreux" (If you want peace of soul, come to Montreux)
Berges du Lac

Stroll along the lake and discover the sculptures of the great artists who have punctuated the history of Montreux: Ray Chales, B.B. King, Sissi, Aretha Franklin ...
Being in Montreux a stopover is needed in Vevey, reverberate in the footsteps of Charlie Chaplin through Chaplin's World by Grévin. Immerse yourself in the adventure of Cinéma Muet and be seduced by Charlot's charm. Enjoy lake barges and sumptuous landscapes in front of you.
The Swiss Riviera and the cities that compose it remain places to discover where life is good.
What to do in Montreux: