Gruyères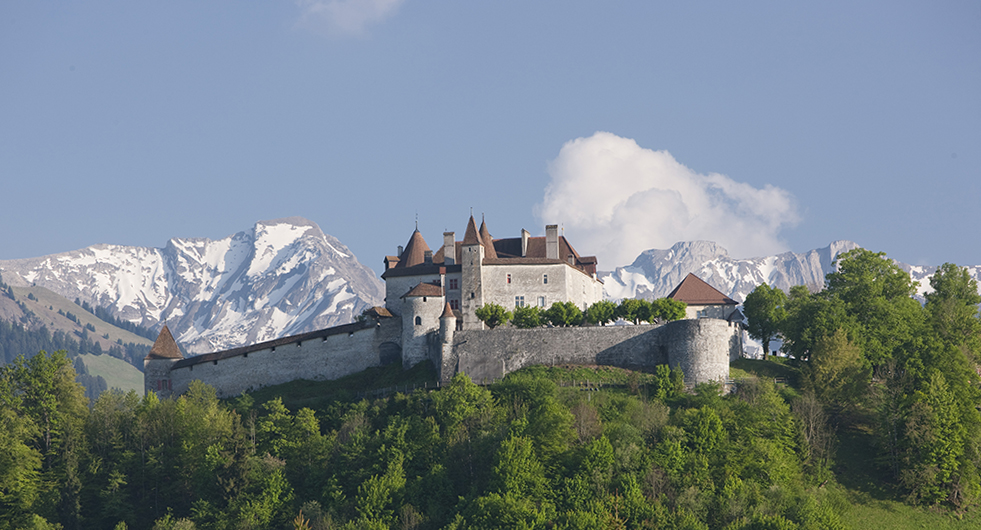 Located at the foot of the Moléson and the tooth of Broc, the capital accounts of Gruyères is one of the cities-museums of Switzerland which is worth the detour.
Straight out of the Middle Ages, its long paved street leads to its castle, its fortification, its charming little face preserved time will make you jump in time and history.
In Gruyères, immerse yourself in Swiss culinary traditions, visit a chocolate factory and try a tasting.
Discover the secrets of making one of the most famous cheese in the world and do not miss the oppotunity to taste a Swiss fondue in one of the many restaurants in the village.
Chocolate factory - Maison Cailler :
Who has not dreamed of visiting a chocolate factory? Discover the process of making chocolate and the smells that emerge in the famous chocolate factory Maison Cailler.
Cheese Factory - Maison du Gruyère :
Discover the secrets of making this cheese of ancestral tradition that is passed down from generation to generation.
Hand Making Cheese Factory - Fromagerie d'alpage du Moléson:
Discover the artisanal and traditional production of wood-fired cheese in an authentic Alpine chalet dating back to 1686. Enjoy a famous half-Swiss Swiss fondue and the formidable meringue with double cream of La Gruyère!
Castle of Gruyères :
Since the 13th century, Château de Gruyères has been dominating a green hill at the foot of the Friborg Pre-Alps. The medieval fortress now houses prestigious collections that bear witness to its long and rich history. Discover the legends of Belle Lucem the Bouffons de Chalamala or that of Jeau l'Eclopé.
HR Giger Museum :
Check out HR Giger's fantasy univars, this famous Swiss artist is known for his special effects work for the Oscar winning Alien movie. Immerse yourself in this fantastic world. And outgoing do not miss the HR Giger bar whose decor is worth seeing.
Discover Gruyères